Introducing the Mississippi Patriots …

Posted on: January 16,2014

I was there at the Louisiana Superdome that night when Jamie Collins leaped so high to block a field goal that I wanted to see a replay right then and there. I mean, had I really seen what I thought I saw?

Ryan Moore's photo in the next day's newspaper confirmed it.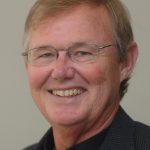 Collins — known as "The Freak" at Southern Miss — now plays linebacker for the New England Patriots. His NFL "coming out party" was last week in the Patriots' 43-22 victory over the Indianapolis Colts. Collins intercepted Andrew Luck, returning the ball for 20 yards and setting up one touchdown. He sacked Luck on one key third quarter play when the game was still close. And his game-long coverage of Colts receiving star Coby Fleener was easily one of the Patriots keys to victory.
Collins' performance surprised nobody who watched him play at USM where he entered school as a safety, who became a linebacker and then a defensive end. Truth is, he could have played anything, including wide receiver or tight end and been a star.
I write all the time about Mississippians' amazing impact on the NFL. Rarely was it more evident than in the Patriots' victory over the Colts.
Guys with Mississippi connections scored all 43 points against the Colts. LeGarrette Blount, who starred at East Mississippi CC in Scooba, scored four touchdowns and Stephen Ridley from Natchez scored the other two touchdowns and also ran a two-point conversion. Stephen "Beaver" Gostkowski of Madison kicked the other five extra points. That's 24 points, plus 16 points, plus five points — all from Mississippi. And the defensive star was Jamie Collins. You couldn't make all that up.
Nor could you make up the fact that the leading receiver and scorer in pro football history is Jerry Rice, the leading passer is Brett Favre and the second leading rusher is Walter Payton — Mississippians all.
Collins will be going against Peyton Manning, the son of a Mississippian Sunday. Collins will spend time in coverage of tight end Julius Thomas, who has emerged as one of Manning's favorite targets. No doubt, Collins also will be counted on to put pressure on Manning, but to do so he'll have to get past left tackle Chris Clark, who like Collins, played collegiately at Southern Miss.
Mississippians will be prominent in the NFC Championship Game in Seattle as well. The 49ers (LB Patrick Willis, RB Anthony Dixon) go against the Seahawks (LB K.J. Wright).
•••
To support your Mississippi Sports Hall of Fame and Museum, click here.