Angel Baker (Ole Miss) and Tolu Smith (MSU) take home the Gillom and Howell Trophies presented by MBCI and Pearl River Resort

Posted on: March 06,2023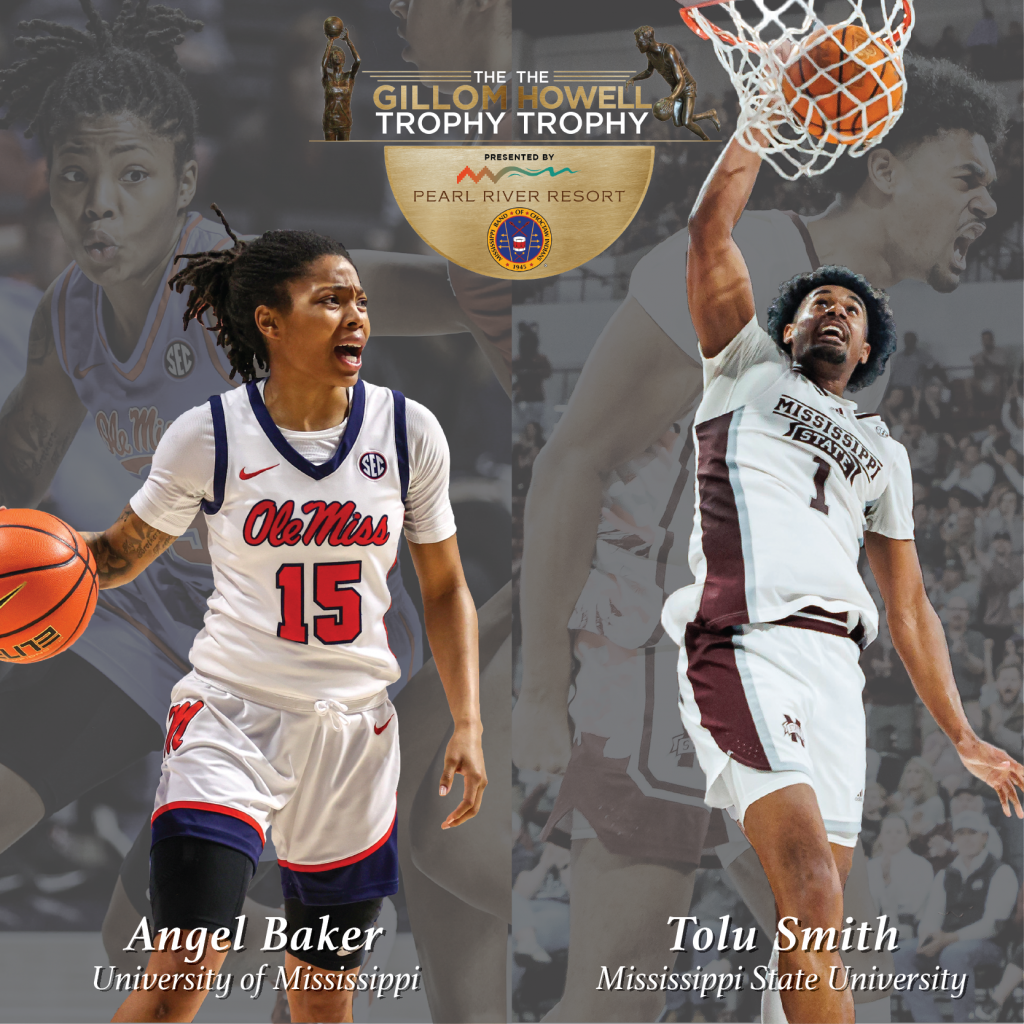 The Mississippi Sports Hall of Fame and Museum announced today the winners of the Howell and Gillom Trophies. The awards sponsored by the Mississippi Band of Choctaw Indians and the Pearl River Resort are given annually to the Most Outstanding College Basketball Players in Mississippi. The 2023 Gillom Trophy went to Angel Baker of Ole Miss, and the 2023 Howell Trophy went to Tolu Smith of Mississippi State.
This was the 19th presentation of the Howell Trophy and the 16th presentation of the Gillom Trophy. "Both players put together outstanding seasons for winning teams," according to Bill Blackwell, Executive Director of the Mississippi Sports Hall of Fame. "The voting was extremely close this year and we thank all of the media that submitted ballots to help select the winners."
Angel Baker, the 5'8" senior Guard, averaged 15 points and 5.4 rebounds per game. The other finalists for the Gillom Trophy were Domonique Davis of Southern Miss and Jessika Carter of Mississippi State. Tolu Smith, the 6'11" senior Forward averaged 15 points and led the team in rebounds with 247 and blocks with 22. The other finalists for the Howell Trophy were Matthew Murrell of Ole Miss and Austin Crowley of Southern Miss.
The Howell and Gillom Trophies are a part of the Outstanding Player Awards Series which also recognizes the top college athlete in football with the C Spire Conerly Trophy and the top college baseball player with the Ferriss Trophy presented by MBCI and Pearl River Resort.