Finalists Announced for the 2023 Howell and Gillom Trophies presented by the MBCI and Pearl River Resort

Posted on: February 23,2023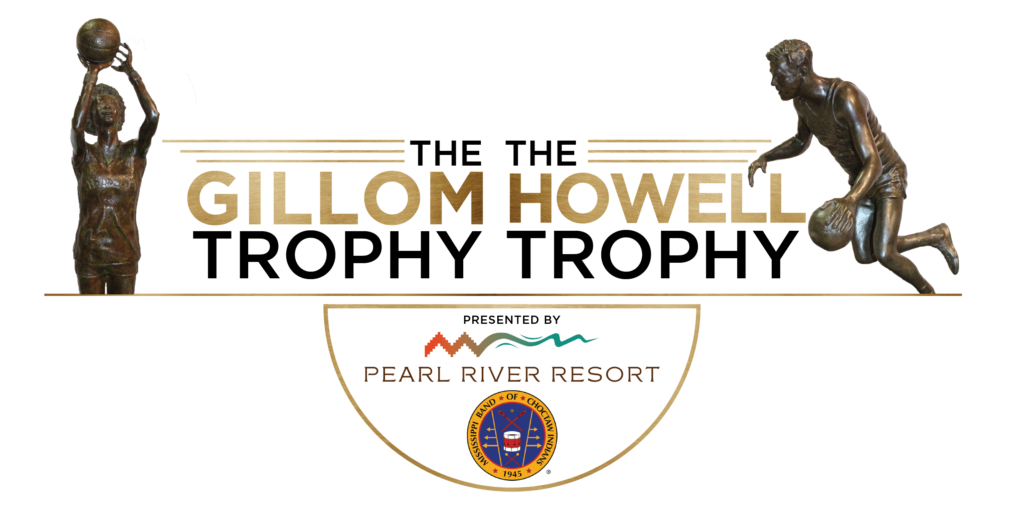 The Mississippi Sports Hall of Fame and Museum is proud to announce the finalists for the 2023 Howell Trophy and the 2023 Gillom Trophy presented by the Mississippi Band of Choctaw Indians and Pearl River Resort. Each year the most outstanding player in women's basketball is award the Gillom Trophy, named for MS Sports Hall of Famer Peggie Gillom-Granderson. The most outstanding player in men's basketball is awarded the Howell Trophy named for MS Sports Hall of Famer Bailey Howell. The finalists for these prestigious awards are selected by a panel of statewide media who cover college basketball. This same panel will now be tasked with selecting this year's winners.
The competition for the Gillom Trophy saw nine different players from five different schools receive votes. The top three vote totals were received by Jessika Carter of Mississippi State University, Angel Baker of Ole Miss, and Domonique Davis of the University of Southern Mississippi. The vote for the men was even more diverse with thirteen different players representing nine schools receiving votes. The three Howell Trophy finalists are Tolu Smith of Mississippi State University, Matthew Murrell of Ole Miss, and Austin Crowley of Southern Miss.
The six finalists and their coaches will be recognized during a luncheon and program on March 6th at the Golden Moon Casino at Pearl River Resort. The luncheon is open to the public but tickets to the event must be purchased in advance online at www.msfame.com or by calling the Hall of Fame offices at 601-982-8264. Both trophy namesakes will be in attendance with Peggie Gillom-Granderson and Rick Cleveland having a Q&A interview during the program.
All proceeds from the event benefit the Mississippi Sports Hall of Fame and Museum, a 501(c)(3) non-profit organization. If you are unable to attend a live stream of the luncheon will be available on the Hall of Fame website. The Howell and Gillom Trophies are a part of the Outstanding Player Awards Series which also recognizes the top college athlete in football with the C Spire Conerly Trophy and the top college baseball player with the Ferriss Trophy presented by MBCI and Pearl River Resort.