MS Sports Hall of Fame Induction Weekend

Posted on: June 13,2022
The 2022 Induction Weekend will honor the Hall of Fame Class of 2022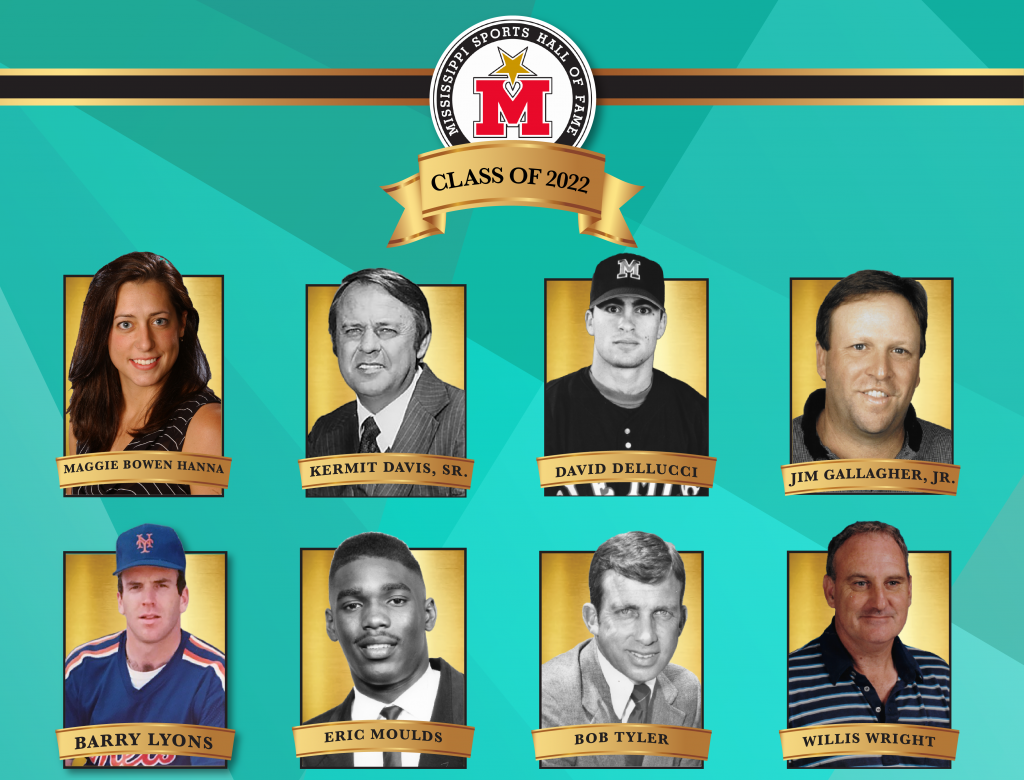 Drawdown of Champions
Friday, July 29, 2022 6:00 p.m. – until
Madison Healthplex Training Center
This is THE party to celebrate our 2022 inductees. Win thousands in cash and rub shoulders with some of the best-known names in Mississippi sports. Bid on autographed sports memorabilia from Mississippi and national heroes plus golf outings, home accessories and additional items. A $50 ticket includes food from the best restaurants in town, open bar and one chance towards the $5,000 grand prize. Proceeds from the evening benefit the Museum, a 501 (c)(3) nonprofit organization. It's a night you don't want to miss!
Meet the Inductees
Saturday, July 30, 2022 10:00 a.m. – 11:30 a.m.
Mississippi Sports Hall of Fame & Museum
The Class of 2022 will be available to the public to meet & greet and sign autographs. Regular Museum admission applies. Museum will be closed to the public for the remainder of the day following this event.
Mississippi Sports Hall of Fame Induction Banquet
presented by Sanderson Farms & the Sanderson Farms Championship
Saturday, July 30, 2022
5:30 p.m. Ticketed Reception
7:00 p.m. Dinner and Program Honoring the Class of 2022
Jackson Convention Complex
105 E. Pascagoula Street
Jackson, MS
ONLINE TICKET SALES HAVE CLOSED.
Tickets for the Drawdown of Champions and Meet the Inductees may be purchased at the door.
Tickets for the Induction Banquet MUST be reserved ahead of time. Please call 601-982-8264 to reserve your ticket.